SKIPPING WEDDING FAVORS IS COMPLETELY PERMITTED!
2 min read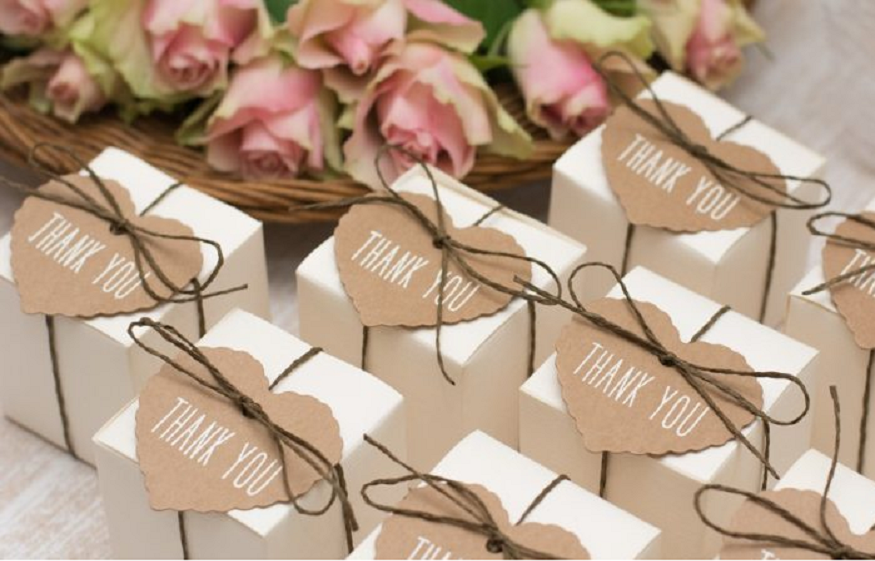 If you've ever considered skipping wedding favours, go ahead and do it! I assure you'll be glad you did because most favours don't make it home with guests. With cocktails, dinner, and desserts, you've already taken care of your guests. That contribution is more than enough thanks for their attentive attendance on the wedding day. Many brides believe that they are socially obligated to buy or make guest presents, but this is not the case.
NO ONE WILL NOTICE THAT YOU DO NOT HAVE FAVORS.
You are not required to have favours. You do not require favours, I repeat. Your visitors will not remember if you do not provide favours, and they will not be unhappy if you do not provide any. In fact, they are unlikely to notice their absence at all!
As someone who attends more than a dozen weddings per year, I know how important wedding favours are. However, I can honestly tell that most wedding favours are either left at the ceremony, thrown away, or completely ignored. Small treats, packed or wrapped, on each place setting are the only favours I see utilised consistently. Even the packaging seems wasteful, as an exquisite dessert presentation without box or wrap costs would suffice.
BETTER WAYS TO SPEND YOUR MONEY
The average price of wedding favours ranges from $173 to $450 for designer favours. Personally, I'd rather spend that money on an extra honeymoon night or an additional hour of wedding photography coverage. Or even enlarge my bouquet. By foregoing favours, you may be able to invite an extra couple or two to your wedding.
If you truly want to incorporate wedding favours, go ahead, but proceed with caution! Consider whether your guests will utilise them and whether the money spent is worthwhile. Just remember that omitting wedding favours is very acceptable:)