What are the different options and subjects in BBA?
3 min read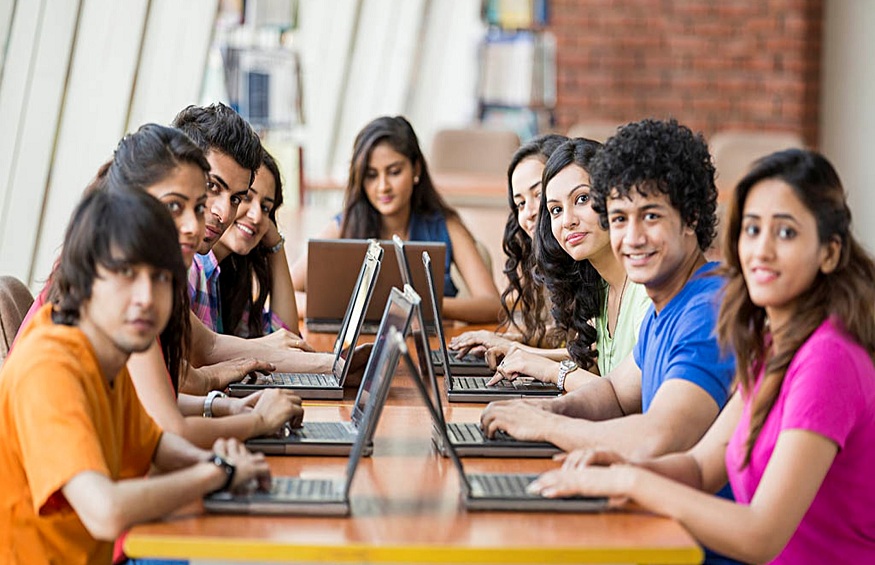 Due to the rising demand in corporate settings for individuals who were trained formally with a solid foundation, BBA courses were started which trained students from an early age. As products and business practices have grown over the last decade, there has been an upsurge in the need for graduates with a specialization subject in BBA.
Various subjects in BBA- an overlook!
Conventionally, specializations existed only in MBA, whereas BBA courses were inclined to be more generic in nature. But now many colleges provide foundational specializations at the level of BBA. The well-designed curriculum provides a space for more rapid growth and understanding of not just the subject theory, but also the various practical aspects of the business. The subjects in BBA make sure that a student gets a feel of the industry level of the operations and business environment.
College graduates with a specialization subject in BBA from colleges like Rathinam college and IIMs find employment easily. The requirement in the job market for graduates of BBA is also quite high. However, with specialized knowledge, the demand grows much higher.
Which colleges to choose from?
Though there is a lot of scope for growth and employment, certain colleges like Rathinam and Christ University provide their students with a high level of theoretical and practical training in terms of the level of understanding of the business environment. Some of these colleges are-
1. Christ University, Bangalore– Located in Bangalore, Christ is a top private University in India and graduates tend to be highly successful. The BBA course at Christ University is composed of general subjects as well as specialized electives. Students can opt for courses in specialized areas at different times throughout the 3 years long full-time BBA program. Some of the areas in which specialization subject in BBA is offered at Christ are Social Work, Law, Media Studies, Hotel Management, and Computer Applications.
2. Rathinam college of arts and science– Rathinam college offers BBA courses in two areas, with one being fully specialized. General papers in management and other areas are also included in the courses but the specialization area remains the key focus throughout. The placement records at Rathinam are excellent. Additionally, BBA students can benefit from the partnership of RBU with Sunstone, a leading placement promoter in the country. The subjects in BBA offered at RBU are in the following areas: BBA General and BBA in Business Analytics
3. Jain University, Bangalore– One of the top in its league, the University offers specialized BBA in multiple areas along with a BBA (Honours) course. It is a top private college in Bangalore that is deemed to be a university and the courses are designed keeping the contemporary industry trends in mind. The institute has many partners in the corporate world as well, and they hire freshers on a regular basis from Jain.
4. Lovely Professional University (LPU), Jalandhar-LPU offers two general BBA programs of 3 years and 4 years. In the 4 years full-time course, students get the option for International Transfer in the last two years. Other than that, LPU also offers specialized BBA programs in several areas. Two of the subjects in BBA are offered through collaboration with trade bodies. The institute's partnership with trade bodies and MNCs makes graduates highly employable. The specializations offered by LPU are International finance, finance, and marketing, tourism, and marketing.
5. Amity University, Mumbai- The Amity campus in Mumbai is one of the top destinations for management studies in South India. In terms of specializations offered, the Amity group of institutions has the highest number of options across their campuses in India and Dubai. As one of the top private institutions in India, the placement records of Amity are self-evident. In the BBA course, the Mumbai campus offers the following specializations- Real estate and banking Infrastructure, commercial finance, and international.
Conclusion
Choosing a specialized BBA over a general degree has clear advantages when it comes to finding employment in emerging markets. However, getting into a specialized BBA program can be quite competitive because not all colleges offer such programs. As a result, the top colleges focus on hands-on industry experience which makes graduates industry-ready.
Since niche markets are the need of the hour, graduates with a specialized BBA explore numerous opportunities in the job market. Choosing a good college is central to the process, so you need to make sure that you pay considerable attention to it.