The Top 5 Latest Digital Marketing Trends that you must be aware of in 2021
3 min read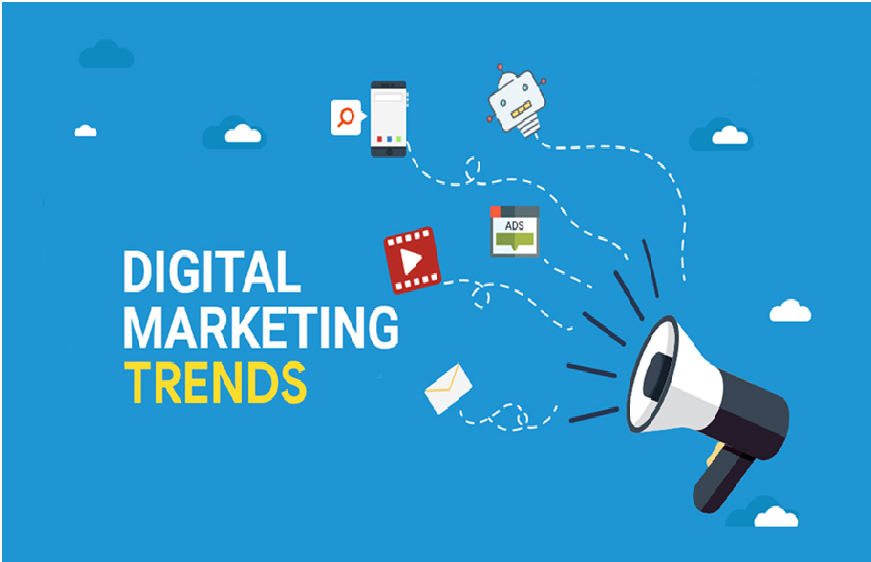 The present statement is all about digital, especially if you are a business owner and want your business to reach out to global audiences. As the digital trend is evolving day by day, it is important that being a part of a business, you must stay aware of these changes to gain a competitive advantage over your competitors.
Looking at the latest digital marketing trends in 2021, it seems that the entire platform revolves around two factors – addressing real issues and tailoring contents to suit the needs and the second is fine–tuning in segments like SEO and structural campaigns.
Let's find the top 5 latest trends in Digital Marketing that you should be aware of:
1. Focus on videos
Videos are a great marketing tool and these days almost every Digital Marketing Companies are a making use of this tool. This had a couple of great benefits – firstly it will allow the brand with great opportunity to interact with the customers and secondly, lessens the gap between the brand and the customers.
2. Email marketing is more personal now than before
The latest trend is getting more personalized with emails. Consumers or customers these days are more inclined towards personalized content. It has been studies that more and more customers are happy and spends more time when the content is personalized and gets frustrated when the content has nothing for them.
3. The main focus of content marketing is engagement
It is estimated that more than 90% of businesses will resort to digital content strategies in the days to come and the top there being – emails, blog posts, and case studies. Looking at the trend, the business will now have to devise new ways for their content to stand out.
4. Influencer marketing
Influencer marketing is a type of marketing strategy that makes use of mainstream and powerful influential personalities to promote a brand, its products and services, and content over social networks, blogs, forums, and messengers. This brings the best engagement of consumers and customers with the business.
5. The increasing popularity of Facebook
With more than 2.7 billion users worldwide, Facebook is still the most popular social media networking platform. And, the numbers are expected to grow further in recent times. This has also made the number of companies using Facebook as a marketing tool increase in recent times. Facebook is effectively used by B2B businesses to promote their brand and thus engaging more and more customers with them.
Getting adjusted to the latest trends in marketing is pivotal for the success of any business – small or big. So, if you are planning your digital marketing campaign for your brand, stay several steps ahead of the market by applying these latest trends.
While these trends are not the complete list, but will certainly serve as a great help in planning your marketing strategy for the coming days. They will certainly assist your business with driving more traffic, generate more leads, and grow sales.