Smart Business loan options
4 min read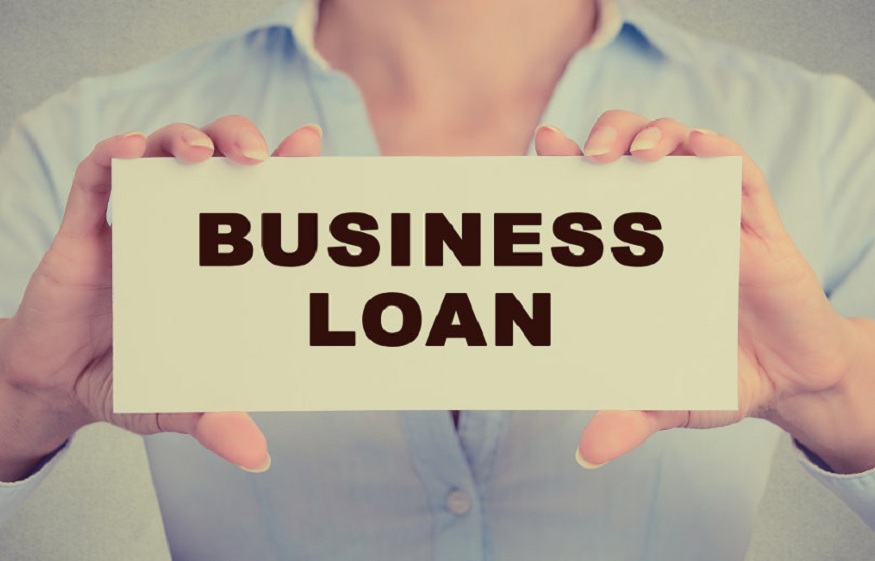 Do you want to start your own company or expand your existing one? Don't know where to get the cash?
Taking out a loan is the most successful way to fund your company. However, not every small-business loan is simple to obtain. Some of the loans require a long credit history and extensive documentation, while others have high-interest rates. Some are long-term, government-backed loans with lower interest rates. Entrepreneurs can borrow from a variety of sources, and making choices can be difficult.
If you need a small business loan to start or grow your business, here is a list of the best and fastest small business loans available.
MSME LOAN
The MSME Business Loan within 59 Minutes is currently the most talked-about business loan program. In September of 2018, the government announced the implementation of this program for the first time. This program provides loans for financial assistance and to promote MSME growth in the region. Both new and established companies will benefit from this program, which provides funding of up to one crore rupees. 
The whole process takes at least 8-12 days, but you'll know whether you've been approved or rejected within the first 59 minutes of applying. MSME Loan is a refinancing scheme under which five approved public sector banks provide funds. The interest rate in this scheme is determined by the essence of the business and your credit score.
The following documents are needed to apply for a small-business loan via MSME:
Proof of company registration, including the applicant's KYC records and the business entity's bank statement for the previous nine months
MUDRA LOANS 
Micro-Units Development and Refinance Agency (MUDRA), a government-run entity in India, offers loans to small businesses. This program provides loans in the guise of "paying the unfunded." The public authority offered low-cost credit for small enterprises and emerging entrepreneurs because they are often left on their own to fund their endeavours. Micro and small businesses in the service, trading, and manufacturing sectors are the most common recipients of MUDRA loans.
The structures of the loans are as follows:
Sishu Loans, which range from Rs. 50,000 to Rs. 50,000/-

Kishor Loans, with a maximum sum of Rs. 5,00,000/-

Tarun Loans, with a cumulative sum of Rs. 10,00,000/-
SUBSIDY FOR NATIONAL SMALL INDUSTRIES CORPORATION
Marketing Assistance and Raw Material Assistance are two monetary benefits offered by the National Small Industries Corporation Subsidy for small businesses. NSIC's raw material assistance program includes all imported and domestic raw materials. The funds are given to SMEs in the form of marketing assistance. These funds are used by SMEs to boost their services and products' market value and competitiveness. This subsidy provides financial assistance to small and medium-sized businesses who want to expand/improve their manufacturing quantity and efficiency.
SCHEME OF CREDIT GUARANTEE FUNDING FOR MICRO AND SMALL Enterprises
The Credit Guarantee Fund Scheme for Micro and Small Enterprises, which was founded in 2000, is a financial assistance program for micro and small businesses. The collateral-free credit is open to all new and existing companies that meet the criteria. Working capital loans of up to ten lakh rupees are available from CGTMSE with no collateral. In either case, only necessary protection or mortgage of land and building-related to the structure is obtained for loans above 10 lakh rupees and up to 1 crore rupees, and eligible records are protected under CGTMSE.
The credit facility's capital relevant to the business unit are also considered security when the loan sum exceeds 10 lakh rupees.
Small-business loans are funded by this program by a number of public and private area banks protected by the programme.
TECHNOLOGY UPGRADATION CREDIT LINK CAPITAL SUBSIDY SCHEME
This program encourages small businesses to improve their processes by providing funding for creative upgrades. This technical advancement is linked to a number of internal processes, including production, advertisement, and supply chain management. The public authority aims to reduce the cost of manufacturing goods and services for small and medium enterprises through the Credit Link Capital Subsidy Scheme, enabling them to remain price competitive in national and foreign markets. The Ministry of Small-Scale Industries oversees the programme.
Conclusion:
At the moment, India is the world's only truly emerging market. The nation's small and medium businesses play an important role in this growth. That is why the government provides small-business loans to people who want to start their own business and participate in the 'Make in India' initiative. These loans are simple to obtain and fast to repay. These are the financial schemes that can help you whether you own a small business or intend to start one.