Here's An Amazing Advice to Get a Personal Loan This Year at the Lowest Interest Rate!
4 min read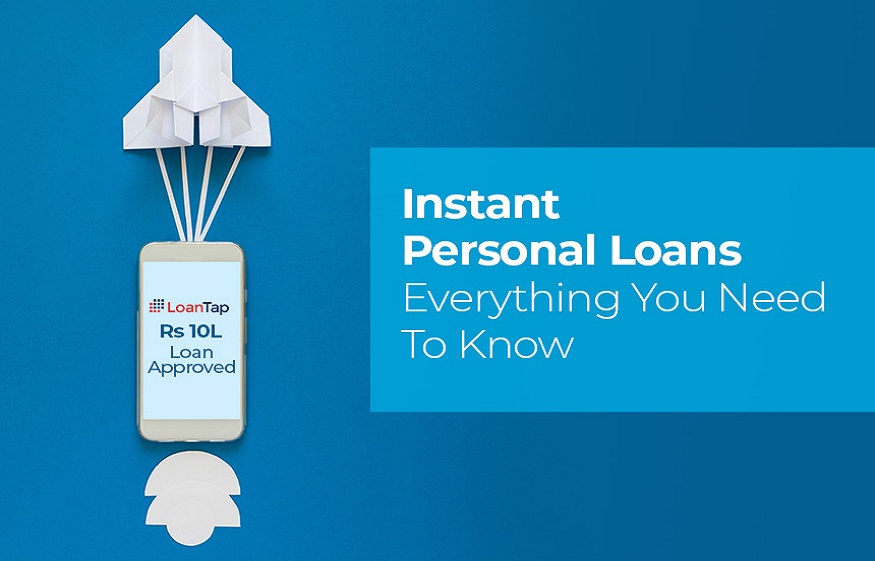 A personal loan is a credit tool that you can use to fulfil all your financial needs. Whether you wish to plan a trip, have overdue debts, or are dealing with a financial or medical emergency, a quick loan can come to your aid.
You can apply for a personal loan through loan apps, the lender's website or in the traditional way by visiting the lender's office. However, the most convenient and secured of them all is downloading the best loan app.
A loan app allows you to apply for an instant loan in three to four simple steps. The processing is quick and hassle-free. They also offer many attractive features like discounts on interest rates and zero processing fees, which makes these new-age loan apps quite popular among borrowers.
Read on to discover some of the best tips to get a personal loan at the lowest interest rates:
Tips to Get Personal Loan At the Lowest Interest Rates
Here are the specifics on significant factors that will aid in your quest for the most affordable personal loan.
Maintain a good credit score 
A credit score is a 3-digit figure that ranges from 300 to 900. It demonstrates the borrower's creditworthiness. A high score makes you a low-risk borrower and the lender may offer you the loan at a low-interest rate.
Before deciding on an interest rate for a personal loan, the lender looks into your loan repayment history and CIBIL score. The interest rate could be high if you have missed your previous EMIs or you have poor financial health. So, to boost your eligibility for a personal loan with a low-interest rate, it is important to maintain a high level of discipline in your loan repayments.
Do your market research
The interest rates for personal loans vary depending on the lender. You must weigh the costs of various personal loans before choosing. This will help you get a quick loan at the lowest possible interest rate. However, you must also check the loan terms, the associated fees and the reputation of the lender before submitting your application. Do not blindly apply for a loan with a lender just because the interest rate is low.
You should also check the best loan appas Fintech companies often offer small loans at low-interest rates. Since their operational cost is low and the process is entirely digitalized, they are able to offer you a loan at a lower interest rate.
Look out for Special offers
When applying for a personal loan, keep an eye out for special offers, such as those available during the holiday season. During the holiday season, lenders launch attractive schemes where they offer personal loans at lower-than-usual interest rates. This will ultimately help you save on loan repayment expenses in the long run.
In addition to this, you can also look for corporate offers, pre-approved loans and other loan offers before applying for a loan. Talk to your existing lender or the financial institute where you maintain your salary account.  Check out the best loan app for great offers on your loan.
Good existing bank relationship
Having a good relationship with a lender may assist you in obtaining a personal loan with a lower interest rate and better terms of service. This is because the lender is aware of your responsible credit behaviour, and there is a lower degree of risk involved in lending to an existing customer.
You must also check with your bank where you maintain your salary or savings account. They may offer you great offers on a new loan. In addition to this, you can download the best loan app and apply for very small-ticket loans that you can repay easily. This will increase your eligibility for a loan with low-interest rate.
Use your professional credentials
You can use your professional credentials to avail a loan at a low-interest rate. Lenders often offer loans at a reduced interest rate to corporate employees working in MNCs. They also offer great benefits to employees working in the government sector. This is because of the high job security and income stability that these organisations offer.
So, make sure to look out for such offers. You can search on google for corporate offers on personal loans or reach out to your chosen lender in person. Even a slight discount on your interest rate can make a huge impact on your total payout. So, it is worth the effort.
Conclusion
A quickloan might assist you in addressing any financial needs. These days, you may obtain a loan very immediately without putting up any security. However, the cost of a personal loan might vary significantly depending on the lender and how well you match the requirements.
It is advised to download the best loan app and use their EMI calculator to calculate the duration and payback amount that is comfortable for you.Also, make sure to research your lender and your loan options thoroughly to get the best deals on your personal loan.