Perfect Anniversary Gift for Him
3 min read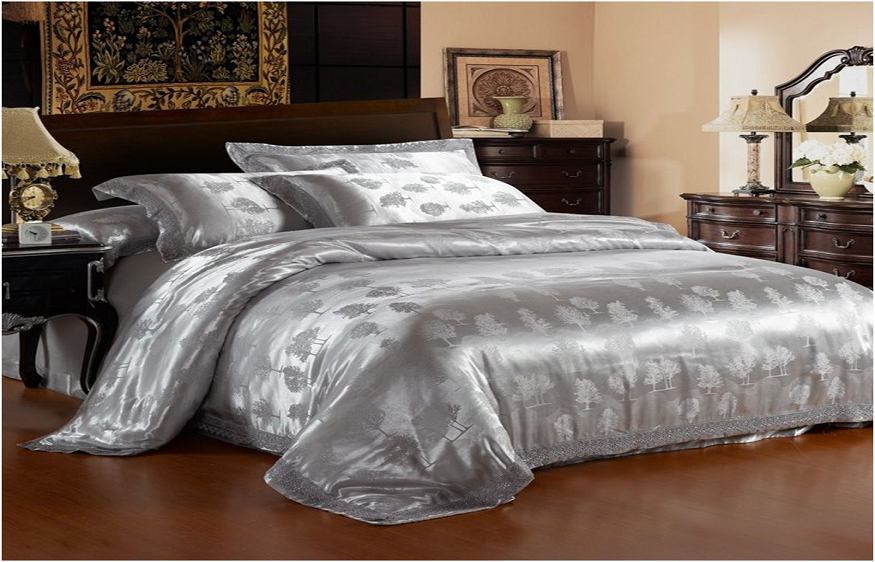 Celebrating the occasion with the one that holds your heart is a time to make memories and give something special. For your anniversary, if you are looking for a unique gift that is luxurious too, we have the perfect gift ideas in store for you. As an anniversary gift for him, surprise him by giving him a gift in pure silk. You simply can't go wrong with the elegant and timeless appeal of pure silk. Silk is known for being more than simply a natural protein. It is a fabric that when regularly used is great for skin, hair, and overall health. As an expression of your love chooses one or more of these silk gifts for your love:
Pure Silk pillowcase- The best anniversary gift is a 100% pure mulberry silk pillowcase that has anti-ageing properties for your hair and skin. Silk pillow slips help maintain skin and hair's natural hydration whilst being the smoothest texture he has ever slept on. In recent years, brands like Mayfairsilk have become very popular with both men and women as they not only provide the highest grade of silk pillowcases in 25 momme (like thread count is for cotton), but they also come in a beautiful gift box ready to please.
Silk Sleep Mask- Is your man sensitive to light when he sleeps? Does he prefer sleeping in a completely dark room? Well, a deep sleep eye mask can be a very thoughtful gift of love you can give him then. Ensure that the eye mask you choose is slightly bigger and has adjustable straps or a tie knot, so it can fit perfectly. Whilst looking for a sleep mask, choosing a 100% silk mask ensures that the delicate area around the eyes remains protected, and no dryness is caused by the sleep mask. Blocking out light helps with deep sleep. Getting deep sleep ensures good rest, which sets one up for the day. These sleep masks can be used whilst travelling or erm. intimate times in the bedroom. Rest assured, if you choose pure mulberry silk masks, he will love how they feel.
Silk sheets- When it comes to silk sheets, it is important to ensure you are choosing100% pure silk. There are cheap imitations of silk out there under the guise of 'satin silk sheets' or ' silk like' sheets. However, steer clear of these as they leave you hot and bothered. Pure silk sheets, on the other hand, are extremely soft and smooth to touch and have been the secret of nobility for centuries. It is a natural fabric that is hypoallergenic and breathable. Silk sheets are temperature regulating – keeping you and your partner comfortable all night long. Known to ignite passion in your bedroom, this gift is as much a gift to him as it is for you.
Mix and match the gifts above. You can mix the silk pillowcase with a silk eye mask or with silk sheets. Alternatively, you can pick a set of silk pillowcases for your bed set – one for you and one for him. Cheeky perhaps but some things are just best in twos!
A trusted brand in Silk Gifts
May fairsilk is a multi-award winning company that has recently won the Innovation and Excellence Award 2022- Bedding brand of the year in the UK. Based in London with their warehouse in Essex, they ship their silk pillowcases, silk sleep masks, silk sheets and silk accessories across 30 countries. Their products are made from 100% Mulberry silk of the highest grade, and they have the certification that ensures their products are free from harmful chemicals and dyes, making them suitable for intimate moments at our door. A trusted brand in silk, they have thousands of rave reviews for their quality as well as customer service, ensuring that you are in good hands when it comes to choosing that perfect anniversary gift for him. When you invest in quality, you can expect it to last and bring you joy every night. Your anniversary may come once in a year, but it does not stop one from enjoying the finer things of life every night. Go on and indulge in a little silk for him. For more information, you can visit  https://mayfairsilk.com/