Holiday Ideas for the Girls
3 min read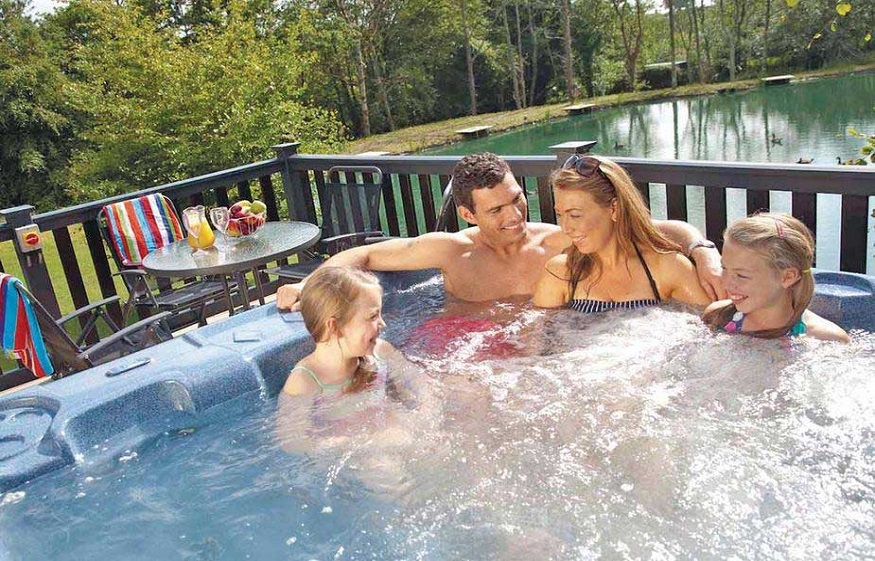 Getting away with your girl friends can be a really fun way to spend time together and bond over prosecco, chocolates and gossip.  There are loads of places you could go to spend time and enjoy a good break together.  Here are some ideas to help you.
One of the main places you could look to go is to a spa.  Spa breaks are always popular for girl groups, as you can relax and enjoy the treatments, swimming pools and jacuzzi together.  You see a lot of hen party groups at spa locations for this reason!  Enjoy a massage or take part in fitness classes together.  Don't forget to sit down for a lovely, healthy lunch too!  You can usually book either one day, or make a holiday of it and book several days for the ultimate in relaxation.
For those who like to do more active holiday breaks, a caravan park could provide a quirky location for your girls' holiday.  Away Resorts offer a range of caravans and lodges for you to stay in, with space for up to 12 people in one home.  This is great for larger groups, or those who want a bit more room than in a standard hotel.  Many park homes have access to hot tubs and Jacuzzis, perfect for hot tub holidays in the UK.  These are great all year round, offering a private hot tub for you to enjoy any time of the day or night.  These holiday parks often have entertainment packages included, so you can sit down to watch a comedy show or a live music show.  These tend to be self-catering though, so if you aren't keen on cooking you might need to budget for eating out every night! Some holiday parks actually have their own in house restaurants and cafes, so it is worth checking out which facilities are available at each park before you book.
Hotels are another way to enjoy a girls' break – perfect for a short city break where you can explore a new area together.  City breaks are good for those looking for a more metropolitan experience with shopping, museums, architecture and restaurants or bars.  Get the girls together for a fun night out on the town with a luxury hotel stay at the end!  You could go out for a slap up meal, followed by drinks and dancing the night away!  Or, take it easy and explore some tourist attractions while you are there nice places to live in Spain .
Of course, if you want to really get back to basics, why not look at a camping trip?  Sleeping under canvas, cooking over a fire pit and sitting round on beanbags sounds like a dream, right? There are lots of different types of campsites in the UK, from basic and small, through to larger, more established sites with facilities like hot showers and flushing toilets.  Depending on the level of wilderness you want to enjoy, you can find a camping experience to suit you.