Funny and Annoying Things Siblings Do To Each Other
3 min read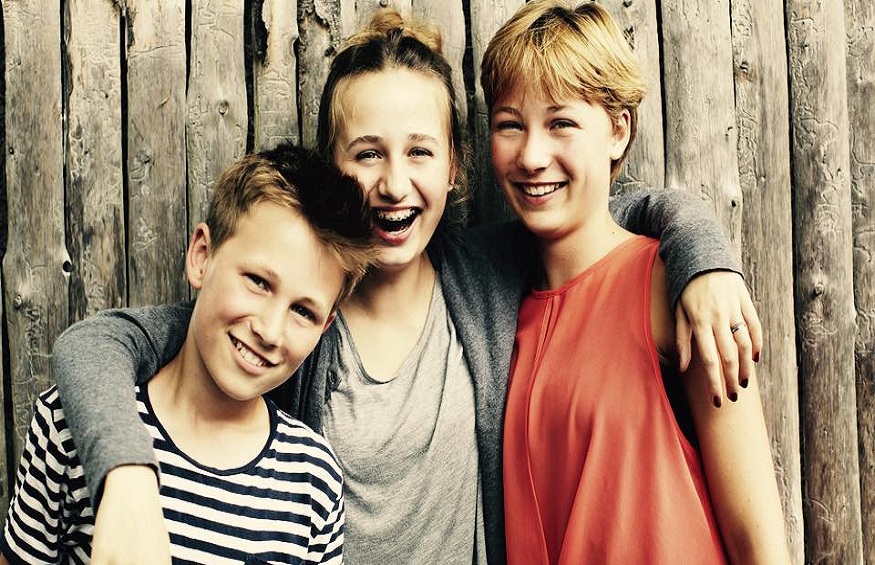 Siblings are a blessing in disguise. You certainly know why we say this. You only realise they are a blessing when you are caught up in a difficult situation. The rest of the time, siblings are a nuisance. They are born to trouble you, tease you and make fun of you. Well, that's what makes them super unique and special. Even in their teasing, you can feel love, care and warmth. When they don't do it, you feel empty. Isn't it?
So, here's an ode to all the funny and annoying things siblings do to each other. If you haven't pulled one of these on your sibling in a long time, it's high time to do so. Life is short, and you surely want to live each moment with your sibling. With the pandemic making every distance, make sure you bring back the lively days of siblinghood. Raksha Bandhan is around the corner, and we can feel the vibes already.
1. Pulling Ponytails: No brother can deny not doing this. The moment a brother gets a sister, he gets the licence to pull a sister's ponytails. Right from childhood to adulthood, brothers often tease their sisters by pulling ponytails and making fun of them. Sisters are not far behind. In return for this gesture, they trouble their brothers by making ponytails on their head while they are asleep. Putting colourful hair clips and making ponytails is the fantasy and favourite time pass of every sister. We would say brothers look cute in those fountain ponies.
2. Remote Fight: The epic fight between siblings. It's as iconic as the World Wars. Remote fights happen every day between siblings. Every time one is watching, the other one comes and snatches the remote and switches the channel. That's where the seed of remote fight is planted, and it continues. The revenge is taken after days and months by either the brother or sister. Even though it is seen to win the fight, siblings hide the remote. Clever ideas are thought by each of them to win the remote battle.
3. Teasing and Giving Names: There is an official name that everyone knows and the secret ones that only siblings know. Siblings give funny names to each other and are often seen calling each other by those names. Moti is the favourite word of brother for their sisters. Sisters reply I am not moti. Sisters have different names for Grumpy, Chitercock, etc. They have some cheesy names that they use before they are used in front of friends to make their sibling embarrassed. Siblings often tease each other as well with incidents and all things funny.
4. Festive Masti: During festivals, siblings have double the fun. Raksha Bandhan is the sibling festival when they indulge in some cute moments. One of the acts that sisters indulge during rakhi to tease their brother is putting a tilak from nose to forehead. This really pisses off the brother. Brothers trouble the sister during the festive season by eating her share of sweets and chocolates. This year, if your brother is far away, you can send him an online rakhi to Bangalore and remind him of all the love-filled teasing moments.
5. Pranks: Siblings love playing pranks on each other. They will play the scariest prank on each other. Most of the time, the prank will scare out the sibling, and the other will have the heartiest laugh. Brothers are the first ones to pull a prank on the sister, and then the trail continues.
Cheers to a beautiful brother-sister relationship! The best ones to have because of them, we have cherished memories.