Timeless Jewellery That Never Goes Out Of Style
3 min read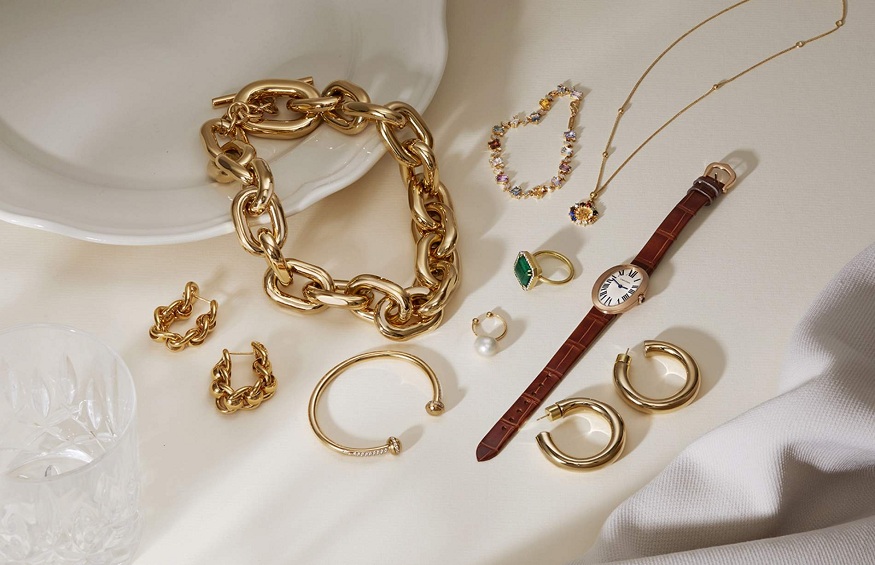 Fashion keeps changing, and trends keep coming and going. There are certain styles and timeless classics that a woman should own in her wardrobe. It is a general norm that a big and bold one can jump out of style anytime, but sleek and minimal kinds of stuff remain evergreen all through the time. Most important of all, it is the kind of jewellery that one can adorn along with a simple outfit like jeans and a t-shirt. And classic pieces of jewellery items that one can wear with almost any attire. Adding all these timeless pieces of jewellery to a person's wardrobe is better than investing in trendier patterns every time. Mentioned below are a few of the timeless classic jewellery a woman should own in her collection.
Types of Timeless Jewellery Always In Trend
Statement Rings
Statement rings are the rings that stand out because of their individuality. One can add it for both a casual and formal look. They are versatile because of their size and are usually more typical than fashion rings. A statement ring is mainly made with diamonds or large gems to express both style and personality.
Diamond Earrings
Diamond Studs are the most beautiful, glamorous, incredible yet simple jewellery to own. They can match with anything and stay versatile through the years. Diamonds are obvious and outshine the remaining jewellery even when worn. Hence diamond earring is a must-have that is best for all occasions and draws everyone's attention in any shape and size.
Hoops and Huggies
Huggies and hoops are the jewellery that shapes around the earlobe that looks great on every existing woman on this earth. It creates an entirely sleek and stylish look, and its advantage is that it does not tangle with the hair. They are the best staple to be added to everyone's jewellery collection. Check out online jewellery in India for some trendy hoops that never go out of style. This is because they consistently produce that no-fuss look on whoever wears it. The top picks in earring options with a simple and classic touch would undoubtedly be hoops and huggies. They are small, round, and also made square and as an oversized round. Plain even hoops get along with casual and office wear, while the big and bold ones are attention grabbers.
Pendants
Pendants are a kind of neck accessory that is a fantastic addition to any outfit. A chain steps up with the addition of an elegant pendant, and there are many options. Pearl, gemstone, cross, heart, moon, and lightning bolt are the common ones loved by women. There are shorter chains with pendants, and they look great with a top that has a V-neck. Long chains with pendants are best for turtlenecks or halter tops. At times pendants are also paired with chokers and other chains to create a more dramatic look. A single pearl pendant or the solitaire diamond pendant is best for casual wear and boosts an outfit's outlook.
The latest trend is always fun, but when the most sophisticated and beautiful jewellery goes with every outfit in the closet, it is the best kind of jewellery to own. Get gold coins here for this purpose today to make the best investment in timeless classics. A piece that never goes out of style will be the kind of jewellery item one will never regret, even if it suffers from being locked up in boxes for a long time.