What are the Easiest Ways to Apply for a Credit Card?
3 min read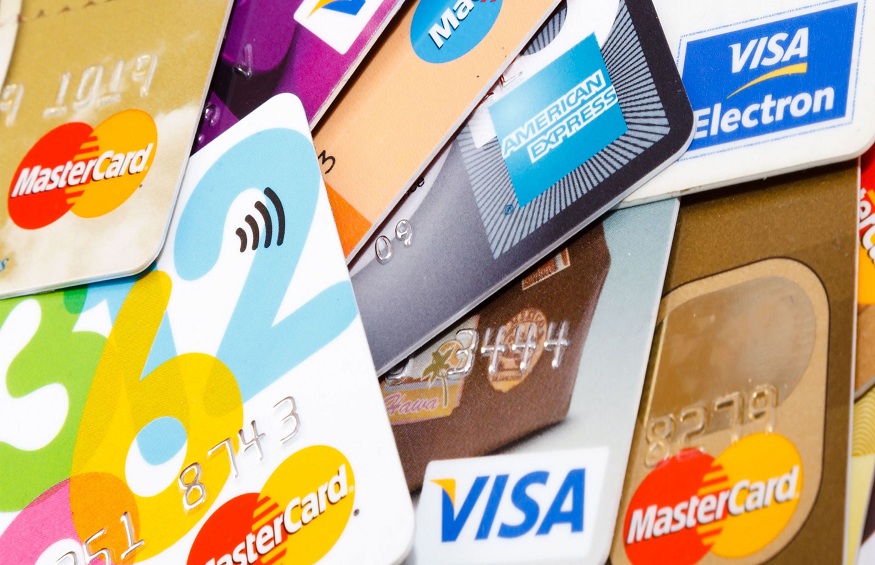 The credit card industry has seen a growth spurt during the last five years, and not just after the fallout of the coronavirus pandemic. Although now, people state that they use credit cards as they offer lines of credit plus provide contactless payment, the role of the once never-thought-about payment tool has gained momentum in the world of consumer buying. There was a sharp increase by about 111% in the use of credit cards from April 2020 to July 2020. As more applications for credit cards poured into banks and financial companies, and people knew how to get a credit card, banks issued them easily, and the Reserve Bank of India's dream about making India a cashless economy was closer to becoming a reality.
Analysts state that the use of credit cards will increase even further in the years from 2020 to 2025, expecting credit card users to number around 77% of the consumer market. As the average Indian is more aware of the benefits of credit cards now than ever before and does not have to clarify with a question like, "what is a credit card?", consumers are more confident about the security of using plastic money compared to cash. With the pandemic fast-tracking this mode of payment, consumers cannot wait to get one in easy ways.
Convenient Ways to Pay
The credit card market in India began when Visa issued the first card through Andhra Bank in 1981. Following that, a credit card was somewhat of a stranger to many Indians who were so habituated to using cash for all their transactions. Now, everyone uses credit cards for paying utility bills, and even for buying dental crowns. Many Indians have stopped carrying cash around. Most Indians were wary of payment through plastic money as they didn't know how to get a credit card in the first place. Now, as India has entered a technological revolution of sorts, people are becoming exposed to newer and better ways of living, realizing that credit cards allow affordability, and this is especially so for the population in Tier 2 and Tier 3 cities across India.
Ongoing Success
Credit cards have certainly come a long way from the first "modern" version launched in 1950 by Diner's Club. Now, some 70 years on, the credit cards we use are hi-tech. With perks from great reward point schemes to the ability to pay for goods by tapping a credit card, the industry in the Asia-Pacific region is all set to see an upswing. Over the past year, MasterCard reported that globally, 60% of the volume of card utilization was already taking place through contactless payment capability.
Easy Application Procedures
Most people wonder about how to get a credit card. Here are simple ways to apply.
Apply as a supplementary credit cardholder. This is one of the easiest ways to apply for a credit card, with the applicant not having to prove creditworthiness. Sometimes called an "add-on" card, you may apply for a credit card as a second holder in case someone in your family already holds one. This is restricted to relationships between parents, spouses, and children. You can apply online with a simple process in which the primary card holder's details are filled in with details of the new secondary applicant. You get approval faster, and your card is ready for use. Cards issued by HDFC Bank (Silver and Gold Credit Cards) and ICICI Bank (Sapphiro Cards) are a few examples.
Apply if you have a savings or fixed deposit in a bank or financial company. Again, this application process is available online, and you don't have to wait. Physical documents of address and ID proof may have to be submitted personally.
Great Ways to Pay
Applying for a multi-purpose credit card like the Bajaj Finserv RBL Bank SuperCard is easy. You can apply online by visiting Bajaj Finserv's website, and clicking on the part where it says "credit card". Through a simple menu-driven process, you may get a single-use password based on details that you filled in earlier (phone number or email address). You will get an online application to fill and will have to submit the required documentation later (ID and address proof etc.). This credit card offers you the convenience of affording products via easy EMIs. You can also use it as an ATM card, free of charge for 50 days, and get loans for 90 days on very low interest (1.16%).