Trending Engagement Ring Styles for Your Loved Ones
3 min read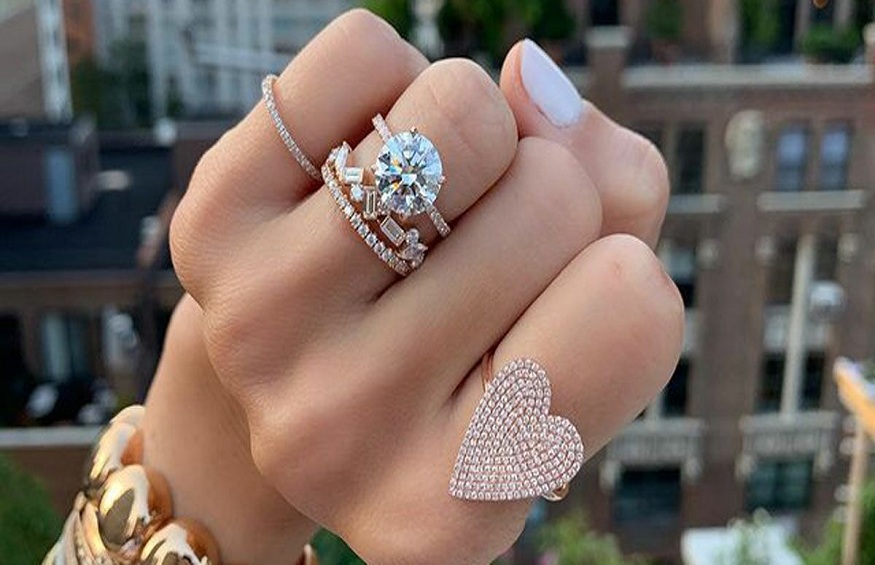 Love is love. Come rain or shine. Even a global pandemic cannot stop the union of two in love. An engagement ring symbolises a proposal to spend the journey of life with that one person who makes life beautiful even when the sky is grey. Over the years, the styles of a proposal may have evolved. But it is still a moment that takes place once in a lifetime. Hence, picking the right style of ring is essential.
The digital era offers a plethora of engagement ring styles to choose from, and here is a list of trendy engagement ring designs that are timeless.
Statement band rings – Band style rings are trending for people who prefer a more minimalist look and feel. However, minimalist doesn't have to be simple, delicate. Instead, it can be a style statement. Wide bands studded along the edges or a band with a tennis design is something worth considering if your loved one is into bands rather than a solitaire diamond ring.
Traditional rings with a modern twist – A solitaire diamond ring is considered a classic engagement ring. Perhaps a seven stone diamond ring resembling a flower with a solitaire at the centre surrounding with six diamond studs can spark the joy of every heart. However, one can combine it with any floral design and give it a personalised element.
Yellow gold rings – For someone who loves to adorn themselves with yellow gold, a set of multiple gold rings in one will speak your style.
White gold rhodium rings – Lustrous white gold ring that has rhodium plating with solitaire is quite popular. A simple plain ring with a big solitaire in the centre is a dream come true. One can play with different diamond shapes such as a pear, a heart with an emerald cut or a rose-cut diamond.
Emerald rings – Let's add some colour and propose! There is nothing more beautiful than an emerald green coloured ring wrapped around the ring finger. This gemstone symbolises new beginnings and serenity, making it ideal to begin a new chapter.
Blue sapphire rings – The deep blue colour like the ocean makes a perfect choice to express your love. However, before picking a blue sapphire ring, make sure that it suits your loved one. It is a powerful gemstone that can bring great fortune to the right hand. Thus, while you decide on a blue sapphire engagement ring, it will be best to test the gemstone before you sign up for it.
Two stones ring–Popularly known as Toi Et Moi ring, which translates to you and me. A bypass ring with complimentary stones that wraps around the ring finger. The idea of this design is to celebrate the uniqueness in partnership – where both of you can be poles apart and yet come together to become one.
Three stones ring – An exquisite choice to ask her hand in marriage. Three stone rings symbolise friendship, love and fidelity. This style of engagement ring is perfect for you if your relationship has budded from friends to companionship. One can customise it according to their preferences – perhaps you can have a gemstone in the centre with two studs on the sides or solitaire in the centre and two gemstones on the side.
While you pick the ring, do not forget the size of the ring fingerbefore you choose the style – because resizing will hamper the look and feel. Let the ring express the love you have for your loved one.