Top 5 Pod Kits To Help You Move From Disposable Vapes
3 min read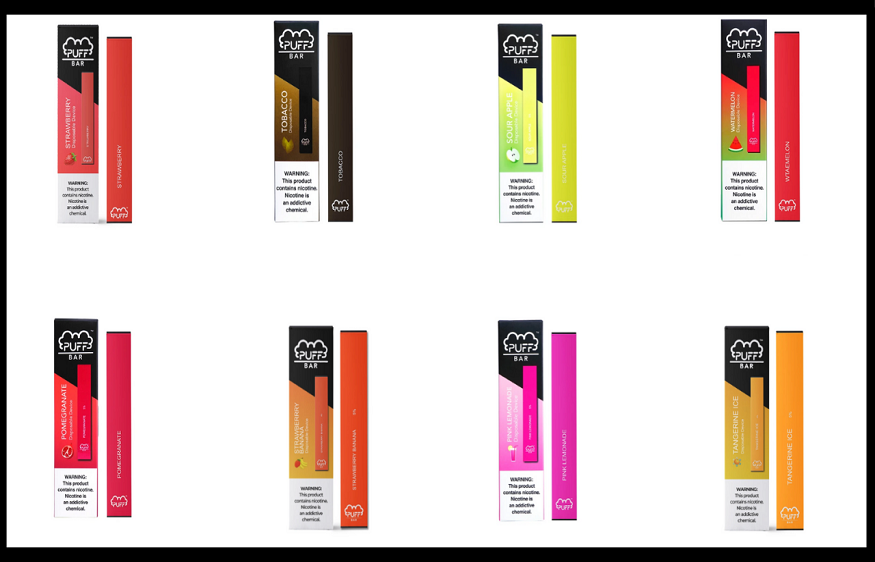 We know that disposable vapes are popular and there are a huge amount of excellent options out there for people who want to quit smoking, but what should you do when you want to move on from disposable vapes and into the bigger world of vaping?
We've taken a look at the Top 5 Pod Kits To Help You Move From Disposable Vapes so you don't have to spend time worrying about the guesswork and help you pickup a device that will do exactly what you want it to.
1 – Uwell Caliburn A2 
The Uwell Caliburn is still considered to be the king of the slimline pod kits, and the latest offering in the Uwell Caliburn A2 is no different. Featuring USB-C charging, this small form factor device is extremely easy to use – either press the button or use the inhale-to-activate feature! There are no coils to worry about replacing, simply swap out to a fresh pod when your coil is no longer usable and get back to vaping. 
2 – Voopoo Drag S 
This Voopoo pod kit may not be as simple to use as some of the other options, but this fully featured vape device is still an excellent choice. With a huge 2500mah internal battery, this will keep you going for as long as you need. The magnetically attached pod can easily be removed to fill with juice (or swap the coil) and with a massive range of choices in the PnP coil range, this is as customizable as vape pod kits get. 
3 – Aspire Minican Plus 
This tiny, pocket friendly device from Aspire is a great choice for anyone looking to move on from disposable vapes and into the larger vaping market. Similar to the Uwell Caliburn A2 in that the pods feature fixed coils and can quickly be swapped for a fresh pod, this Aspire Minican Plus features a larger battery then the former (850mah vs the Caliburns 580mah).
With USB-C charging, this is a great option for on the go. 
4 – Innokin IO 
Innokin always seems to be a little slower than some other companies to bring their devices to market, but when they do – you know they have spent plenty of time making sure the device is the best it possibly can be. With tighter mouth-to-lung style draw on the device and inhale-to-activate technology, this device is one of the easiest to use for people looking for a vape as close to traditional smoking as possible. 
5 – Geekvape Aegis Pod System 
We can't discuss pod systems without leaving out one of the biggest companies' offerings. The Geek vape Aegis Pod System may look more like a car key than a pod kit, this premium feeling device is an excellent choice. With its fixed output based on that coil you are using and a single button operation, this is another great choice.
 We have delved into the world of the best vape pod kits and highlighted the Top 5 Pod Kits To Help You Move From Disposable Vapes, this doesn't mean that you have to make the switch from disposable vapes.
For people looking to pick up a device that's easy to use on the go, we think that the Geekvape Geek bar disposable vapes are still one of the best choices there is with the wide range of flavours and no fuss setup.
When you are purchasing pod kits or disposable vapes, make sure you are purchasing from a responsible vendor and all of the products are TPD notified – that way you can be sure you are purchasing authentic products.