6 Things To Avoid When Planning Your First Whiteboard Animation Video
4 min read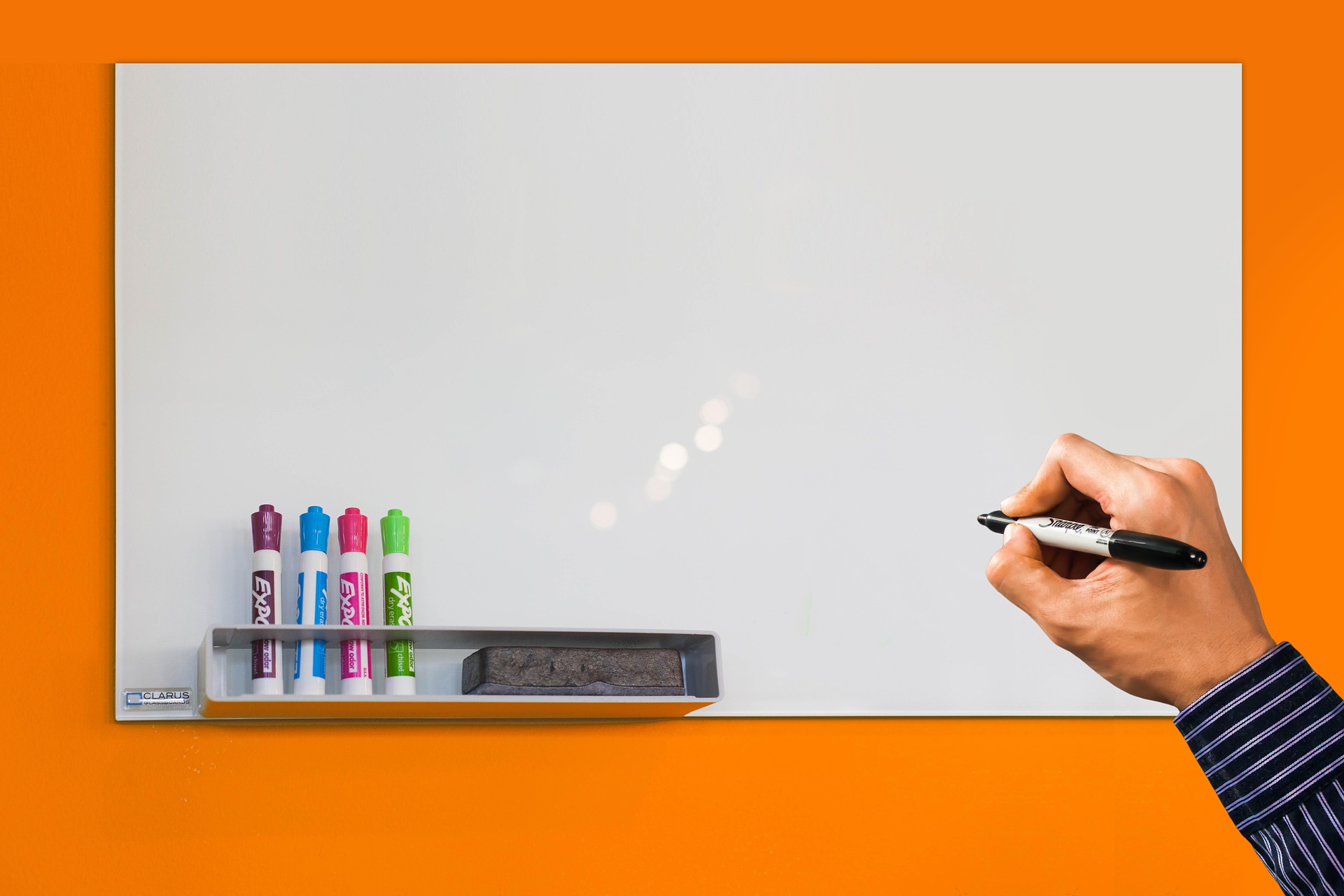 Whiteboard animation videos are interesting, engaging, and interactive. They are known as a strong marketing technique to transform a user into a potential customer. Explainer videos are created commonly for promoting brands' products, services, or branding stories. Whereas whiteboard animation is performing well for complex or technical products and services.
For example, with the high trend of logo animation, how would a company explain its effectiveness to brands?Why is it essential to receive custom logo design services? Through a whiteboard animation, they could tell the entire story and deliver their message in the right ways.
If you are planning your first whiteboard animation video then avoid these 6 mistakes given below.
Missing out the drawing hand.
A whiteboard video animation is fun and engaging due to a human hand drawing pictures and figures while explaining things. If you remove the hand and add drawings without it. It wouldn't be that interesting to watch. To add a touch of glamour and potential grip in the video, using the human hand for drawing is essential. The drawing hand is what makes it unique and different.
Color Backgrounds are a big NO
Whiteboard animation indicates the entire video would be developed on whiteboard background. If you change the color or the background, it would lose its purpose. The most famous whiteboard animations only had a whiteboard and a black marker and received billions of views in return. The more traditional you keep it, the more beneficial it would be. Whiteboard animations usually have black color in their drawing but you can modify it a little but adding two or three brand theme colors. Do not end up adding a lot of colors and make it look like a bright shiny rainbow. The concept is to deliver a complex message more easily and simplistically.
Do not miss CTA – Call To Action
If you are producing iOS application developments for international or domestic customers. One of the basic things is to ensure that you add a CTA in the whiteboard animation video. So the customers can reach you once the video is finished. According to reliable sources, if a user has watched your whiteboard animation till the end, it means they are interested in purchasing it. But if you miss the CTA, how would a user reach out to you? You could always ask your audience in a fun, engaging, and productive way to sign up, subscribe or visit your websites.
Not adding tons of creativity
A whiteboard animation video is based on a creative approach. The script should be well-written and out-of-the-box ideas can be added as well. Several white board animations are producing every day, which means your video needs to be unique and stand out in the competitor's market. This is why focus on creating a connection between a customer and the video. Many whiteboard animators fail to explain their purpose and end-story and results in receiving no traffic at all. Instead of disconnecting the audience, think of ways to make the connection permanent.
A well-written script is needed when planning a whiteboard animation video. The video starts with a story that matches the audience's problem or issue and ends up providing a reliable solution for it. If the script is dull, does not have a high-pitch, and avoids focusing on the actual message, then the whiteboard animation wouldn't be successful. Try adding emotions in the video which would trigger the audience. Add short, simple, and concise details and focus on lasting impressions.
Not hiring a professional 2d animation company in USA
A company reputation is developed when it is maintained by a professional team of people. For example, If you own a store but fail to let the audience know its location in the era of Google Maps AR, no matter how valuable your products are, you are putting your business at massive risk and loss. This is the same case when it comes to hiring a professional animation company to produce your whiteboard animations as it would have a direct impact on your audience.
If there are small issues with the quality, the drawing hand, or the voice-over, then you are missing the actual purpose. Hire creative animators who can add the hype within the whiteboard animation and deliver it with an interesting end-message.
The Verdict
We have explained six of the worse things that a brand needs to avoid while planning its whiteboard animated video. To create an engaging, interactive, and fun whiteboard animation, you must know the exact procedures and story. Only rely on expert video providers which would make your reputation and not risk It. More info to visit Webthinkoutside.com