3 Factors That Make Bhandup a Desirable Destination for Real Estate Investment
4 min read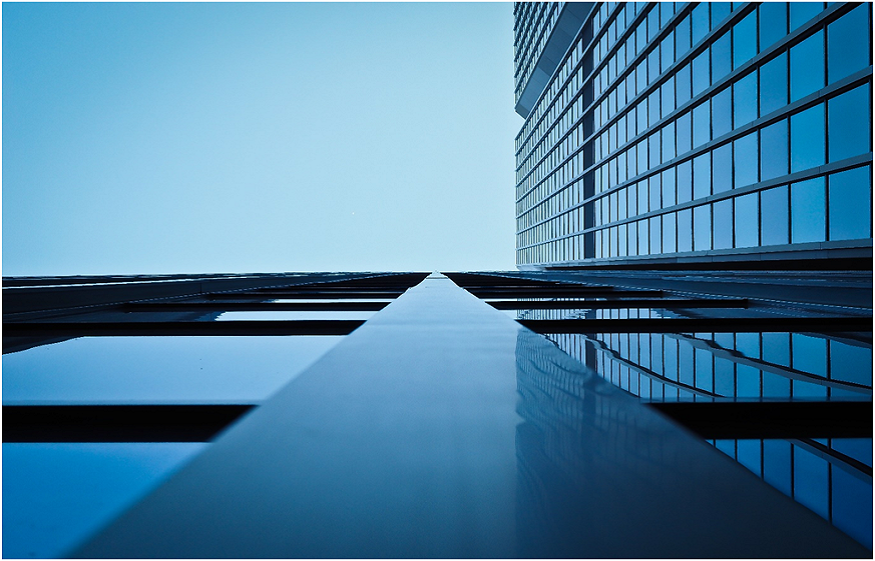 One of the most lucrative suburbs of Mumbai, which is becoming a real estate investment hub, is Bhandup. You get the best railway connectivity around this locality, making it easy for the residents to stay connected with the city. There are various infrastructure amenities lined up for the locality, which makes it a very hot site for potential home buyers.
Originally, Bhandup has evolved from being a dense forest to industrial and residential excellence within a 40-year time. There are various mid-range or premium 1 & 2BHK flats in Bhandup to meet the residential needs of potential homebuyers.
So, are you planning on buying a house anytime soon in Bhandup but are unsure if it is the right decision?
Here are a few of the factors to help you get clarity on why Bhandup is one of the best destinations for you to make your real estate investment.
1. Easy Connectivity
Living in Bhandup keeps you connected with other major parts of Mumbai and Thane. The LBS (LalBahadurShashtri) marg, within the locality, helps connect Bhandup to major parts of the city. Following that, the Eastern Express Highway is also close-by for adding more convenience in terms of travelling to different parts of the city. Irrespective of whether you work in BKC, Powai, Andheri East, or any other closeby business hub of the city, you will reach your destination in minutes from Bhandup.
Moreover, Bhandup also has a Goregaon-Mulund link road connectivity to reduce your travel time to Goregaon at any odd hour of the day. The airport is just 12 km from the locality, and even with the rush of traffic, you will reach the airport within 50 minutes.
You don't have to spend your unnecessary time being stuck in traffic and waiting for a cab or bus for hours. Apart from road connectivity, rail convenience is also of utmost excellence. You can board your trains from the Bhandup station, located next to Nahur Line and KanjurMarg. Hence, getting anywhere around the City of Dreams from Bhandup is feasible by train.
2. Real Estate Investment Potential
Apart from the connectivity factors, the investment potential in this locality is also a positive consideration for homebuyers to put their money into the lucrative properties of Bhandup. Today, the average pricing for apartments in Bhandup is around Rs. 16,000 per sq. ft. The pricing trend has been steadily increasing over the past few years, which makes it a thriving investment destination.
Apart from that, the rental yield is also higher in the Bhandup region, which helps home buyers earn a high passive income for a secured future. The average rental yield you can earn from apartments in Bhandup is Rs. 41,500 per month and can go up to Rs. 90,000 depending on your property and location.
Places like Ganesh Nagar, Sarvodaya Nagar, Rajiv Gandhi Nagar and others have high rental yields for one and 2BHK flats in Bhandup. Thus, investing in properties in Bhandup will help you earn great returns in the long run. May it be in the face of increased property pricing or through high rental yields, you will be in a benefitting position.
3. A Hub for Best Luxury Communities with Premium Amenities
Bhandup is a prime example of how people maintain themselves to live a premium lifestyle. Considering the physical and civil infrastructure around the site, the locality is offering you moderate and high-end 1 &2BHK flats in Bhandup by some of the top reputed developers.
All of the gated communities around the locality are now embedded with modern amenities to give a good lifestyle to residents. Whether you want a swimming pool, star deck, sports ground, greenery, garden space, fitness centre and others, then Bhandup properties are flooded with them all. You just need to find yourself the right community with an astounding and trustworthy property builder.
Conclusion
These three factors are quite sufficient to motivate your decision to buy a property in Bhandup. The locality is also close to schools, business hubs, hospitals, recreational facilities and much more to help people attain a comfortable stay. The pricing of property you buy today in Bhandup will eventually keep appreciating in the long run, giving you fruitful returns. So, are you convinced upon continuing your search for one or 2BHK flats in Bhandup?
If yes, then turn up to Blox! It will help you with the list of best-in-class properties in Bhandup, from the top developers of all time. Blox is your property searching partner, where you will select your location, preferred budget and property type to get your list of available & relevant options. Once you like a property, go ahead and book a site visit to get a closer look at it before finalising the deal!