The Many Benefits of Pico Laser Treatment
3 min read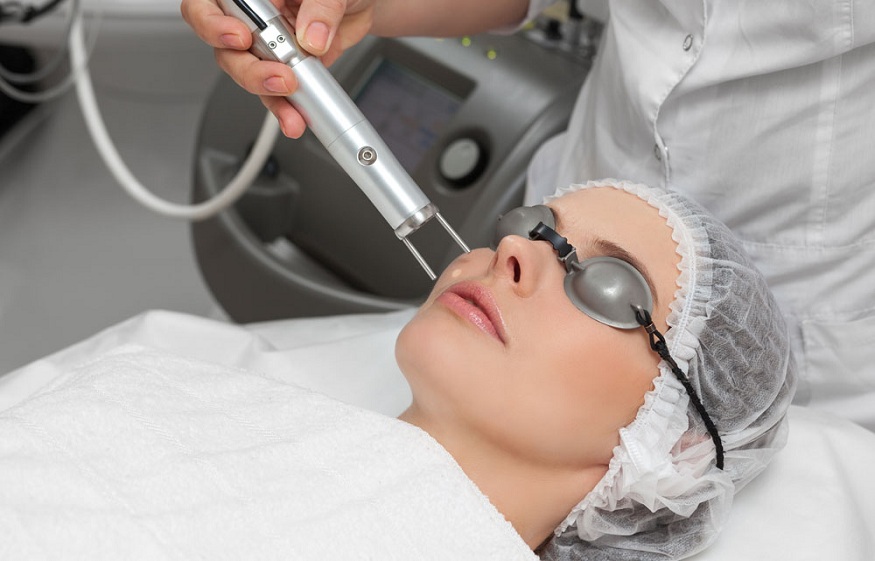 Everyone wants to seem to be their best selves. But, unfortunately, skin is unpredictable, causing breakouts even when you think you've done everything correctly. In addition, your confidence suffers greatly when you suffer from dark spots and hyperpigmentation caused by acne or other skin disorders.
Medical cosmetic treatments, fortunately, have long been proved to address even the most intractable skin disorders. One of the most effective therapies available is the Pico Laser therapy. This treatment is ideal if you want to smooth wrinkles, lighten acne scars, or rejuvenate your skin in general.
What exactly is Pico Laser Treatment?
Pico laser therapy is a cutting-edge cosmetic skin technique pioneered by Cynosure. It employs picosecond technology, so it does not rely just on heat to revitalise the skin. It is pretty safe and effective for tattoo removal. The therapy is excellent for pigmentation problems such as freckles, discolouration, and sunspots. It may also be used to soften wrinkles and lighten acne scars.
Unlike standard laser treatments, the procedure is non-invasive, which significantly reduces skin damage. As a result, you will have fewer issues due to the therapy, so you will not have to worry about scarring, burning, or other comparable adverse effects. In addition, it is suited for all skin types, unlike many other laser treatments, due to its accuracy.
What Are the Advantages of Pico Laser Therapy?
Pico laser treatments may cure a wide range of skin concerns, providing a wealth of benefits to people looking to improve their appearance. It's a quick and easy answer to the most frequent and distressing skin conditions, whether it's laser scar treatment or acne spot therapy.
Tattoo Elimination
One of the distinct advantages of Pico laser treatment is that it is both efficient and safe for tattoo removal. Although employing laser treatment to erase tattoos is not new, the Pico laser technology has pushed it to the next level. Previously, the Q-switched laser was considered the gold standard in tattoo removal. Using picosecond technology, the therapy delivers a tremendous quantity of energy in a short time, dissolving the tattoo ink into small particles. As a result, this therapy has a considerably reduced chance of thermal skin injury.
Acne Scar Treatment
Another benefit of Pico laser treatment is that it effectively lightens acne scars. As acne remains a widespread skin condition, laser scar treatment has become an extremely popular and in-demand therapy worldwide. Most individuals have been clamouring for an effective cure since its scars are famously tough to diminish or erase because they are frequently discoloured, raised, and resistant to numerous therapies. Fortunately, the Pico laser can cure acne scars. Its picosecond technology allows it to break up the black area, diminishing its visibility. The end effect is smoother skin texture and a brighter complexion.
Rejuvenation of the Skin
Even if you've never had a tattoo removed or struggled with a pimple or two, Pico laser treatments can help you. It gives an efficient skin resurfacing treatment that smoothes fine lines and wrinkles, making you seem younger. In addition, because it increases collagen creation in the deeper dermal layers, your skin will appear more revitalised. It is also a fantastic method for reducing dark circles under your eyes since it breaks down the pigment into microscopic particles.
Side Effects
Because of its versatility and safety, pico laser therapy has few to no adverse effects. Because of the short, brief pulses, only the necessary energy output is deployed, making it safe for all skin types. Lowering the output density, on the other hand, may result in a more significant number of treatments, which is always worth it to minimise side effects as much as possible.
However, if you have discomfort, blistering, scarring, or pinpoint bleeding, see your local aesthetician to adjust your treatment as needed. For example, shorter pulses and a lower output density may be better for some.