Nexus Auto Transport: 7 Ways To Choose The Best Car Shipping Company
4 min read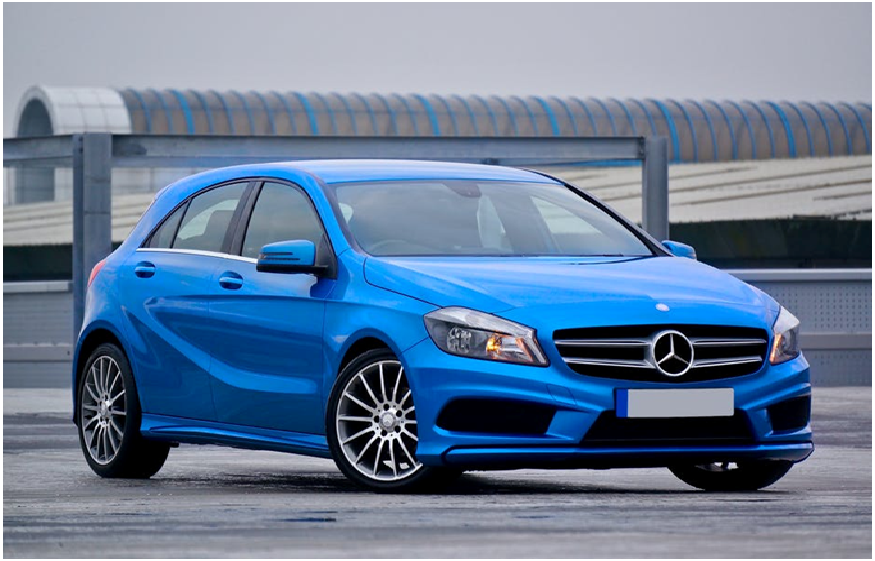 As of 2020, there are almost 4,400 vehicle shipping services in the US. As you can imagine, it can be quite difficult to pick the best one when it comes to your own car shipping needs. Not only is it time-consuming to sift through all your choices, but it can be stressful as well.
Thankfully, Nexus Auto Transport is here to help! They're an auto shipping company themselves but are happy to show you how to choose the best vehicle company around.
Here are 7 ways to do so.
1. Ask Family and Friends
Considering that the average American moves over 10 times in their lifetimes, there's a very good chance that at least a few of your family and friends have relocated at some point. And out of these individuals, there's got to be a few that have used auto shipping services before.
Gather some recommendations from your social network and see if there are any overlaps. If there are, that's a good sign.
You can also ask them if there are any companies you should stay away from. Make sure you jot these businesses down so you don't accidentally end up hiring them!
2. Read References and Reviews
Once you have some information from your social circles, the next thing you should do is read references and reviews online. Type in something like "vehicle shipping company near me" and you'll generate a nice list of results.
From there, select the ones with the highest reviews and read the customer insights. Stick with those that have plenty of positive reviews and just a few negative ones. It's normal for a reputable company to have some bad reviews, as you can't please everyone, after all.
3. Check Out Their Websites
Part of the vehicle shipping experience is online nowadays. So make sure you check out these companies' websites.
There are several things to take note of:
Does it look professional?
Is it easy to find what you're looking for?
Is their information displayed clearly?
Do you know how to request a quote, based on the site information?
Can you contact them easily?
On that note, is there a helpful chatbot available?
How a website is built can tell you a lot about a company. If it looks tacky or sloppy, then chances are, that's the way they conduct business too.
A sleek, easy-to-navigate site means the auto transport company's put some thought into things. This shows that they care about your experience.
4. Always Go for Experience
The vehicle transport process isn't a short or easy one. Not only does the car have to exchange hands, but it also has to go to a reliable driver, and all the right papers must be in order.
While a new car shipping company might theoretically know what they should do, they don't have the experience to carry it out smoothly. This can result in long waits and other bumps in the road.
So what you want to do is go for a vehicle shipper that has years of experience. They've had time to figure things out and their business operations should be smooth and efficient.
This means you don't have to be frustrated with spotty communication or delayed shipping.
5. Request a Quote
One of the best ways to see if you're working with a great car shipper is to request a quote.
First of all, it should be a free one, with no strings attached. If you see any that require you to pay and/or lock you in, then steer clear!
Also, if a company offers free quotes, this shows that they're completely transparent about what they offer and how much they charge. Comparing shipping costs is a must, and a reputable company will help facilitate this for you.
Requesting and receiving a quote also lets you see if a particular business is charging too little or too much. Generally, you want to stick with those who are in the middle.
6. Ask About the Process
Get in touch with the car shipping company and ask them about what the process is like, from start to finish.
The agent should be friendly, helpful, and knowledgeable. They should be able to explain what you'll experience from the moment you request a quote to the moment your car is delivered to you.
If not, this indicates that the company hasn't invested in proper training for their staff. Even worseif the agent is rude and abrupt, then this shows that they don't care about their customers.
7. Go Over the Terms and Conditions
Trustworthy car shipping companies will not try to nickel and dime you through shady methods. So when you ask to go over the terms and conditions with them, they should be willing to.
If it seems like they're being vague or unwilling to help you understand these documents, this can be a red flag. They might be hoping that the papers are so confusing that you'll miss out on something, which results in more money in their pockets.
Choose Nexus Auto Transport for Your Car Shipping Needs
With the help of Nexus Auto Transport, you now know how to choose the best car shipping company for your budget and needs.
As you may have already guessed, they're the ideal candidate to work with. Not only have they been in the industry for years, but they also have fantastic prices, great customer service, and work with stellar drivers who have excellent track records.
So instead of looking any further, why not choose Nexus Auto Transport for your car shipping needs? They offer free, no-obligation quotes after all, so it wouldn't hurt to look into things!
Want to read more? Then check out the rest of our blog page now!