6 Ways to Forecast Consumer Demand
5 min read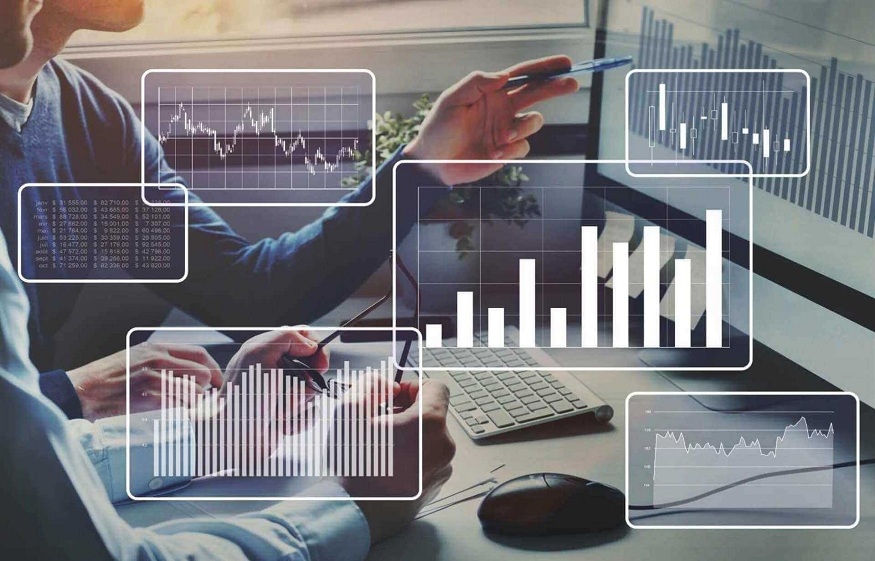 E-commerce is getting more advanced as many people have started to buy and sell products online. It becomes challenging to track all the data as many avenues have significantly increased, and tracking data on all the sales channels is essential for generating accurate demand forecasting data. 
Demand planning and forecasting is a technique for analyzing data that considers historical sales data and uses algorithms for predicting future sales. Forecasting allows businesses to decide how many units need to be ordered for replenishment and which items to avoid stocking in excess as they would not sell. It is a vital tool for companies expanding into newer avenues, selling new products, and experiencing demand fluctuations. But many companies are still grappling to precisely incorporate demand into their replenishment process, which can be harmful to the company.
Companies should automate demand planning as it is connected with the replenishment process. Let us see what tools and information you need to know for running effective demand forecasting. 
What Is Demand Forecasting?
Demand forecasting is predicting the future consumer demand for a particular product by utilizing historical sales data. Demand planning and forecasting allow you to make well-informed business decisions on sales trends, future sales potential, and inventory levels to obtain maximum revenue.
By considering the inventory trends and supply chain, an organization can precisely determine the future service demand and enhance inventory planning. 
Types of Demand Forecasting
Demand forecasting can be divided into two categories:
Quantitative Demand Forecasting
Quantitative demand forecasting includes analyzing the existing data for a company, such as sales reports, financial data, website analytics, and revenue figures. An enterprise can apply this data by using trend analysis and statistical modeling to predict future activity.
Qualitative Demand Forecasting
On the other hand, qualitative demand forecasting concentrates on the extensive economic climate and depends on estimates and professional judgment backed by complex data. Qualitative forecasting considers contemporary and emerging innovations and technologies that might influence future demand, along with availability changes and pricing, product upgrades, product lifecycle, and so on. All this information is viewed entirely for estimating demand for consumer goods.
Need for Businesses to Utilize Demand Forecasting Techniques
Demand forecasting for a future product for a long duration can be beneficial for any business. Business planning becomes effective and accurate by having access to data on profit margins, risk assessment, turnover, expenditure, and other significant elements of a business model. You can strategize for numerous business functions which involve inventory expenses, advertisement campaigns, labor needs in the future, and specified regional sales projections.
Demand Planning and Forecasting are beneficial in the eCommerce and retail sectors, where precise forecasting can enhance business profits. Demand planners can suggest optimal stock levels for particular products throughout the year and identify when to order for replenishment.
For the retail industry, demand forecasting can significantly improve with the proper tools having the right features. Users can have a detailed insight into stock levels and real sales velocity, enabling you to plan for the future and assign the proper resources to the correct warehouses and channels.   
6 Demand Forecasting Models
You can choose the correct forecasting model according to your business needs. The various demand forecasting models are as follows: 
1. Collective Opinion
The expertise and knowledge of a company's sales team are used to gather information on consumer demand. The sales performance of a particular product in a specified region is reported by the sales team, which gives you a broad view of the demand from granular data. You can establish a comparison between peaks, highs, and lows along with seasonal patterns.
Marketing campaigns, product prices, customer economic data, competitors, and employment opportunities are all considered. This method depends on the team's judgment and the data, and thus you should take time and prioritize collecting information.
2. Customer Surveys
Customer surveys provide data on customer expectations, needs, and desires. This kind of research provides insight into customer economic data and demographics for comprehending the consumer base. It can be done through a sample survey method, end-use survey approach, and complete enumeration survey. Potential buyers are selected and interviewed to identify buying patterns, or data is collected from related companies to determine their view on end-use demand. 
3. Barometric Method
Economic indicators are utilized for determining trends.
The leading indicator predicts future circumstances.
The lagging indicator analyzes the performance of the past to gauge its impact.
The coincidental indicator measures present events occurring currently or is going to happen recently.
All of this can be used for drawing benefits. All the indicators can be utilized for measuring present, past, and future activity related to your business, allowing you to plan your inventory and supply chain effectively. 
4. Expert Opinion Method
You can extract professional advice from experts to identify future trends. You can get into a brainstorming session with experts, and suppositions can tell you what to anticipate in the coming period, for months and years. It is a cost-effective method, saves time, and can be implemented quickly.
5. Market Experiment Method
You can carry out market experiments under controlled circumstances to inform retailers of consumer demand. A/B testing can be done on special offers, site features, discounts, fonts, and imagery to understand what a customer likes.
6. Statistical Method
The statistical method is significantly beneficial for demand forecasting. It is reliable, detailed, and cost-effective. The regression analysis approach permits companies to determine and analyze relationships between various variables, including conversions, sales, and email signups. An overview of how one affects the other can assist in allocating resources in the right places and improve sales.
The trend projection method depends on data sets of historical sales for establishing sales performance over time, detecting patterns, and identifying future trends. Trend projection allows efficient inventory management by generating demand forecasting data for various times of the year.
Gathering and collecting data is only the first step, and you also need to take action by analyzing the data and integrating it into your business model. A data-driven approach to demand planning and forecasting can allow your company to function efficiently, save money, and avoid losses due to stockouts by predicting accurate consumer demand.